Graphical abstract design
The graphical abstract is one single-panel image that is designed from author's sketches and thoughts from scientific results and conclusions. It should capture the content of the article for readers at a single glance. Here, some projects of redesign and drawing of graphical abstracts for the Journal of Hepatology.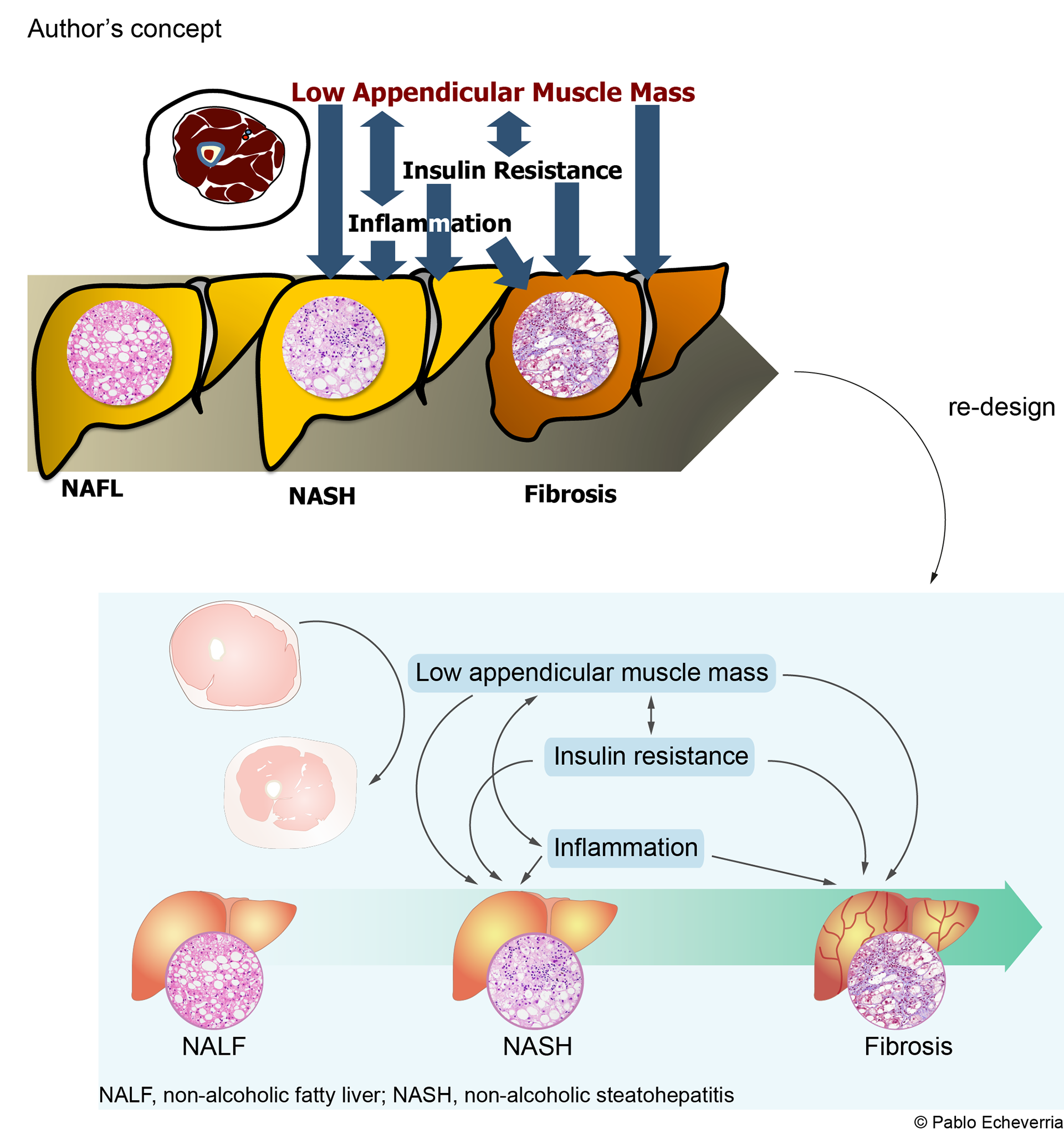 Sarcopenia is an independent risk factor for non-alcoholic steatohepatitis and significant fibrosis
Original paper published here.
​​​​​​​